A Formal Introduction to Tweedle Farms
Posted by Jason E. on May 25th 2018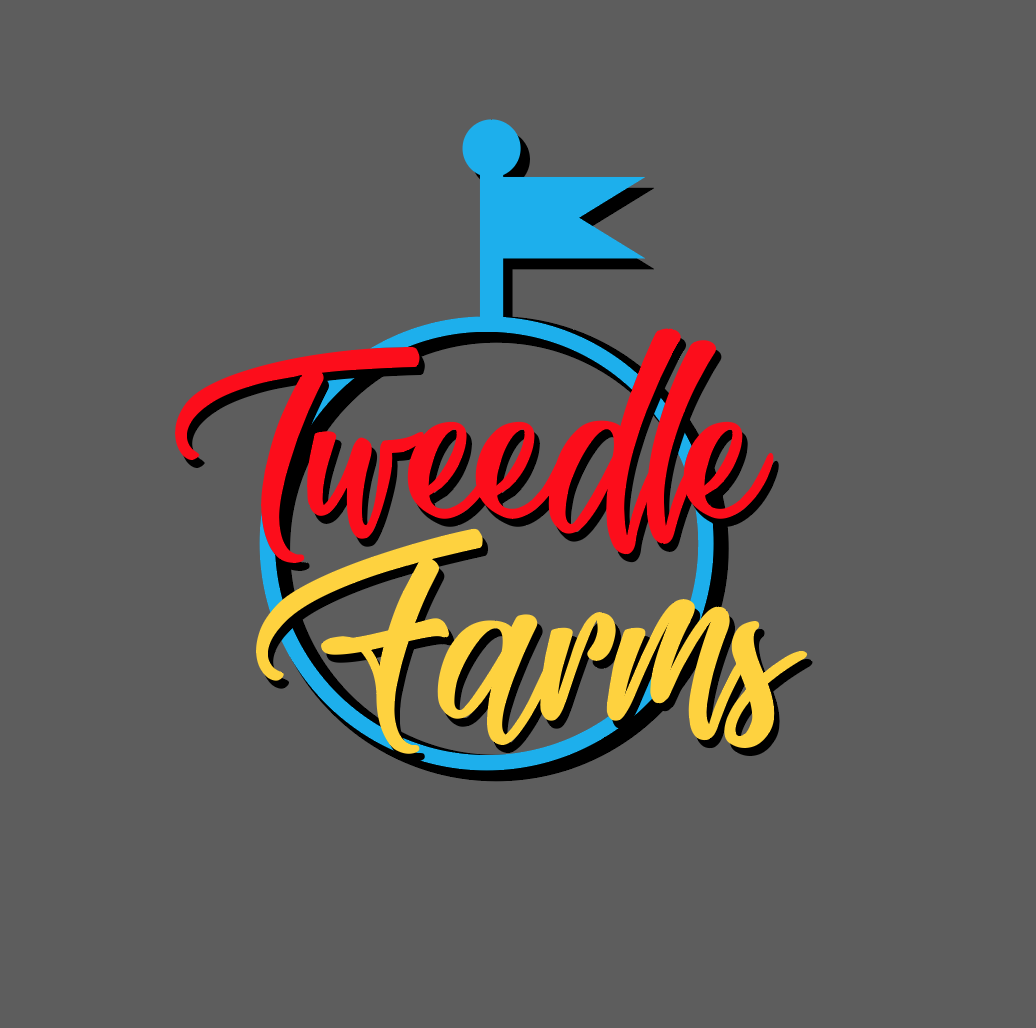 With the rise of today's CBD market comes a rise in interest and demand for Hemp/CBD Flower. One of the main sources and most natural forms of CBD, hemp flower is also making it's own emergence. Many consumers look towards Tweedle Farms in Jewell Oregon, as their choice vendor. Tweedle Farms is a 10 acre farm owned by Jason Evans and James Green. They had their first season in 2016, but in early 2018 started gaining notoriety through websites like Reddit. Hemp Bud Forum recently got the chance to chat with them and would to formally introduce the hemp flower community to Tweedle Farms.
HBF: How did you become involved in the farming industry?
TF: Tweedle Farms is actually several farms owned and co-founded by James and Jason. James got his start gardening with his grandma as a child. As an adult he got into the medical cannabis industry with the first round consisting of just 2 plants in a closet. Jason grew up in southern California on a 1000 acre tomato and lima bean farm. He has a 20 year history in the institutional finance history as well as owning a number of retail stores. Years later our paths crossed in Oregon and we became immediate friends. We started farming hemp together at the beginning of legal hemp in Oregon.
HBF: What unforeseen roadblocks have you encountered in this venture?
Stigma and negative perception are pervasive. Getting licenses, permits, registrations, merchant accounts, credit card processors and more are always issues. There is so much garbage product and misinformation out in the market right now that in can be hard for us to get our message out and for consumers to know who to trust their hard earned dollars to.
Suzy Q doing her thing.
HBF: What separates you from your competitors?
TF: We are truly passionate about what we do. Our motto on our site is "We love what we do and we think that you will to!" What really sets us apart is transparency and dedication to our customers. We show our lab results, pictures of our farms, greenhouses, plants, machines,peacocks,pets, etc. We are our own call center and fulfillment center. We answer every phone call, text, email, and IM we get. We maintain the highest standards for packaging, shipping, and customer service. We correct any mistakes when made and do our best to end each interaction with a positive result. It's actually a grind but we actually give a shit and people realize that. Oh, and we provide the highest quality hemp flower at the most competitive prices on the market.
HBF: What do you think of the branding of hemp flower lately?
TF: Do you want the sizzle or do you want the steak? We could've partnered with some reality tv star from Jersey Shore to promote and sell more product or got all fancy with the packaging, but is that really worth an extra $5 a gram?
HBF: When you speak of shipping, I think of you as setting the standard.
TF: We have resealable mylar bags that are vacuum sealed. Included in a generic cardboard box with a discreet return address are a letter to law enforcement authorities and the lab results. Its actually pretty expensive and time consuming but it is what the people want. We are happy to give it to them.
HBF: Your future looks bright, what can we look forward to from Tweedle Farms in 2018?
TF: We have expanded our outdoor fields and irrigation system, added a second and now third greenhouse, added an indoor garden and expanded our cloning facility. We feel that this is probably the most we can and still maintain a hand planted, hand harvested boutique product mix. This year we are growing 8 strains including 3 over of our own and 5 more from 2 of the premiere breeders in the world, let alone Oregon. We are VERY excited to add this much variety of terpene rich, high ratio CBD hemp this year.
HBF: You've become one of the most recommended vendors here at the Hemp Bud Forum and Reddit, is there anything you would like to say to the Tweedle Farms faithful?
TF: First of all, we are so grateful to be able to legally grow such a wonderful plant and be able to provide it to people in every state in the union. Second and more importantly we recognize that even with the best product in the world we would be nothing without our customers. We feel like we have developed a loyal following and that truly comforts us and is daily motivation to continue doing the best that we can.
Tweedle Farms offers an assortment of CBD products. CBD hemp flower,along with CBD topicals. You can also take advantage 10 % off your next offer with the promo code HBFORUM.
https://hempbudforum.com/a-formal-introduction-to-tweedle-farms/