Cooking With Hemp: CBD-Infused Pesto
Posted by Tweedle Farms on Sep 9th 2021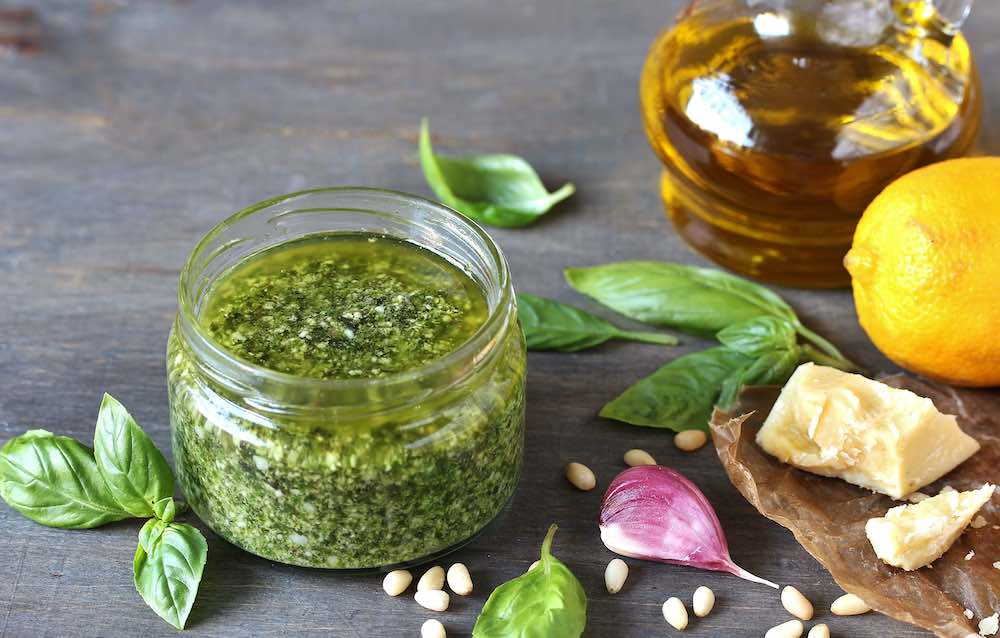 In addition to growing hemp, we always have a little veggie garden at the farm. This year, our basil is doing particularly well, so we've been making a lot of CBD pesto. The recipe we use is super simple (and super delicious), and because we just published our recipe for CBD-infused Olive Oil, we figured it was a perfect time to pass it along!
Note: This recipe doesn't require a food processor! Plus, we include instructions on how to make it vegan. The best part? This pesto is packed with CBD-infused olive oil made from Tweedle Farms flower!
Let's dive in!
Ingredients:
1 bunch of Basil, leaves only (the size of the bunch is up to you - we like it super basil-y)
3 cloves of garlic
Small handful of raw pine nuts
¾ cup of freshly grated Parmesan cheese

Vegan? Use ¾ cup of Nutritional Yeast and a pinch of salt

A few tablespoons of CBD-infused Olive Oil
Optional: a touch of fresh lemon juice to taste!
Directions:
At this point, you're welcome to simply throw all of these ingredients into a food processor and have at it. This will make a very delicious pesto. That said, we feel that the magic of this recipe is found in it's rustic, hand-chopped texture.
So, if you'll indulge us the extra effort, we suggest you chop in phases. Chop up part of the basil with a little bit of the garlic. Then throw in more basil and more garlic. Then throw in some of the pine nuts and a little bit of the cheese (or nutritional yeast). Finally, throw everything together and mince it all up.
Transfer the pile to a bowl, and if you're using lemon, now is the time to add it. Now, cover it in your CBD-infused olive oil, and put it in the fridge until you're ready to use. Before serving, stir it all up and voila! You now have a CBD pesto that's as delicious on a baguette as it is in a pasta.