Great Moments in Weed History Podcast | Tweedle Farms
Posted by Tweedle Farms on Feb 26th 2021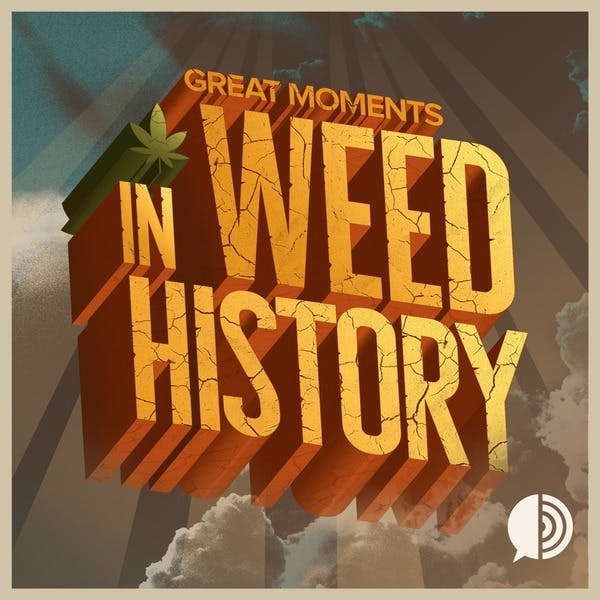 Tweedle Farms is a proud sponsor of the podcast Great Moments in Weed History with Abdullah and Bean, which delves deep into humanity's 10,000+ year relationship with cannabis to find the humor, heart, and historical importance of this very special plant.
Including in their newest episode, which focuses on America's ultimate weed villain—Harry J. Anslinger.
In 1937, in his role as the first-ever head of the Federal Bureau of Narcotics, Anslinger pushed the Marijuana Tax Act through Congress, making federal prohibition the law of the land. He then began a fanatical campaign of Reefer Madness-inspired cannabis enforcement that created the modern War on Marijuana, leading to tens of millions of arrests and the total suppression of the medicinal and industrial benefits of cannabis and hemp.
If you, a friend, or a family member have ever been arrested for cannabis, Harry J. Anslinger deserves some of the blame.
So how can his story result in a Great Moment in Weed History?
"I don't want to ruin the surprise," says David Bienenstock, co-host of the podcast along with Abdullah Saeed. "But let's just say that the only good thing we have to say about Harry is that he's dead. And I paid a trip to his final resting place in rural Pennsylvania to make sure."
Subscribe toGreat Moments in Weed History now and you can start exploring three seasons worth of stories like Willie Nelson Smoked a Joint on the Roof of the White House, Maya Angelou's Life Changed the First Time She Smoked Grifa, The Iron Sheik Gets High and Destroys Kayfabe, WAMM Takes Down the DEA, Smoke Down at the Liberty Bell, Louis Armstrong's Weed Dealer Transformed Jazz, The Grateful Dead Fight the Man (And Win), Bob Dylan Gets The Beatles High, and many more.
And be sure to listen carefully for a special promo code that will earn you a very nice discount on your next two orders from Tweedle Farms.
Check out the new episode wherever you listen to your podcasts!