Is Buying CBD Flower Legal?
Dec 7th 2020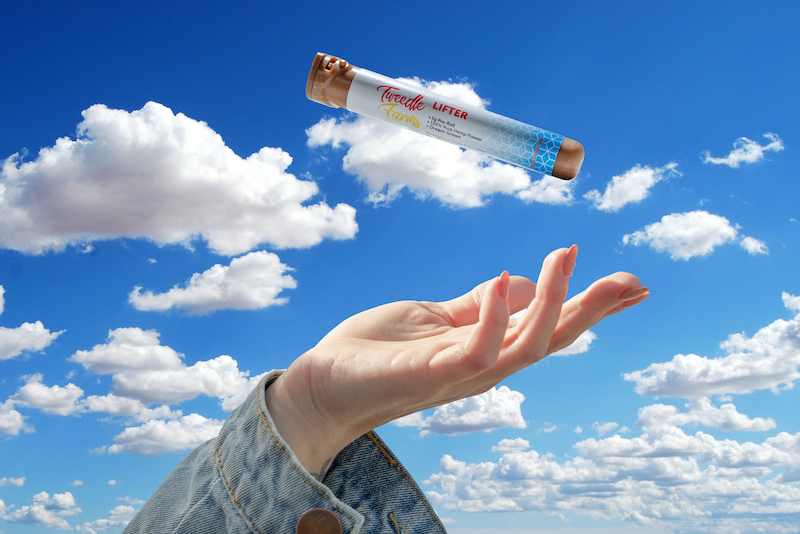 Yes, CBD flower is legal if it's sold and marketed in a legal way.
How is CBD Flower Legally Grown?
To grow CBD, you need a license from the state. You also need a license to handle CBD and ship it outside of the state in which it's grown.
Tweedle Farms has licenses for all three of these activities, which you can see here.
How is CBD Legally Shipped?
When shipping CBD, it needs to come with the standard "Notice to Law Enforcement" and a copy of the test results for that product's corresponding batch.
How is CBD Legally Sold?
When selling CBD, it needs to be clear that the product is derived from hemp. This can be tricky to discern if it's not explicitly stated because hemp and marijuana are the same plant: Cannabis Sativa.
They look the same, smell the same, and even consumed in all the same ways.
The difference between the two is stipulated in the 2018 Farm Bill, which dictates that cannabis Sativa is classified as hemp if and only if it has under 0.3% or less THC by dried weight.
How is Legal Hemp Flower Certified?
When it comes to products like CBD tinctures and concentrates, the THC levels should be verified by third-party labs that are unaffiliated, state-accredited, and use industry-approved methods to ascertain cannabinoid content and the absence of harmful chemicals. Hemp doesn't need to be grown organically, but claiming organic certification requires meeting the criteria laid out by the USDA.
Even though Tweedle Farms' Hemp is not certified organic, we still avoid harmful chemicals like pesticides, sprays, or synthetic fertilizers. Hemp is a superabsorber, so it will transfer compounds in the soil to the consumer. Additionally, those harsh compounds degrade hemp.
Finally, Tweedle Farms, like all distributors of CBD products, can't claim that our products are intended to diagnose, treat, or cure any disease or ailments; and that results from our products may vary. That's because the Food and Drug Administration ("FDA") has yet to approve CBD for these purposes.
You can read the rest of our legal disclaimers and terms of use here.
Are all Legal CBD Flowers High Quality?
Of course, legal CBD flowers aren't necessarily high-quality CBD flowers. To determine that, you'll need a distributor that provides accurate descriptions of its CBD flower's pungency and odor along with high-quality photos.
The distributor should also prominently feature customer reviews.
Finally, you should read reviews elsewhere. Tweedle Farms has reviews on Trustpilot, Google, Facebook, and Reddit.
How to Save When You Purchase Legal CBD Flower
Once you've found a source of CBD that's both legal and well-reviewed, get some promo codes!
Tweedle Farms offers promo codes when you sign up for our newsletter, read our FAQ, or just ask our support staff for one by calling 1-844-TWEEDLE (844-893-3353) (9 am to 5 pm Pacific Standard Time; 12 pm to 8 pm Eastern Standard Time). Tweedle Farms also offers free first-class shipping for orders over $75.
So, do your research. That way, you'll discover that the legal, high-quality CBD products at a great price that you want are available right here from Tweedle Farms.