Is Tweedle Farms Legal?
Dec 8th 2020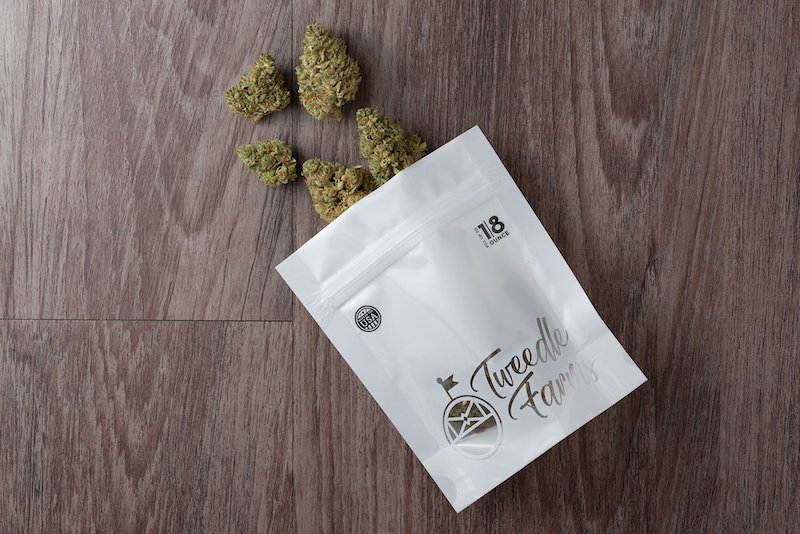 Yes, Tweedle Farms is legal in more ways than one:
To begin with, we're legally licensed to grow hemp in Oregon.
We're also legally licensed to handle and ship hemp outside of Oregon. You can even see our licenses!
We also ship all our hemp products legally, which means they all come with the standard "Notice to Law Enforcement" and a copy of the test results for that product's corresponding batch.
All products are under 0.3% THC.
You'll also notice that we talk about hemp in a particular way.
That's because we want you to know you're getting hemp or products derived from hemp so that you don't accidentally break local state laws.
What Makes Hemp, Hemp?
According to the 2018 Farm Bill, for hemp to be hemp, the cannabis plant has to have under .3% THC by dried weight. Anything with more THC than that is legal marijuana.
That's right!
Hemp and marijuana are the same plants, and the only difference between them is the percentage of THC.
Third-Party Tested
When it comes to our CBD oil and concentrates, they're all third-party tested by an unaffiliated, state-accredited lab using industry-approved methods to verify cannabinoid content and the absence of harmful chemicals.
So, you can trust that all of those products are also under 0.3% THC.
However, we're not going to guarantee that you'll pass a drug test. And we want you to know that so that you make an informed decision about when you consume CBD.
Grown Without Pesticides
We also want you to know that we're not licensed to use the USDA organic label, so we don't!
However, we do only use hemp or products derived from hemp that's grown without pesticides, sprays, or synthetic fertilizers. Besides not wanting any of those chemicals to end up in our customers, those chemicals aren't suitable for growing hemp flowers!
Harsh chemicals lead to a reduced trichome count, and you don't want that because trichomes are where the cannabinoids and terpenes are found. Trichomes are hardened chunks of resin that stick out from the hemp skin - you can see the trichomes in our pictures.
That way, you know you're getting a good hemp flower!
Avoid Unwarranted Claims
Finally, you'll notice that we don't talk about the reasons people consume CBD. That's because none of the products listed on our website have been approved by the Food and Drug Administration ("FDA").
So, we don't claim that any of our products are intended to diagnose, treat, or cure any disease or ailment; and that results from our products may vary.
You can read our legal disclaimers and terms of use here if you want.
Our Reviews Speak for Themselves
However, we will claim that we have great hemp flowers and hemp-derived products with plenty of CBD in them! That's why, when it comes to hemp flowers in particular, we painstakingly describe their odor and pungency. That way, you know you're getting a high-quality product!
But don't just take our word for it!
Read all our great reviews on Trustpilot, Google, Facebook, and Reddit.