Submit Your Comments on USDA Interim Hemp Rules By December 30!
Posted by Andrew Gruver on Dec 5th 2019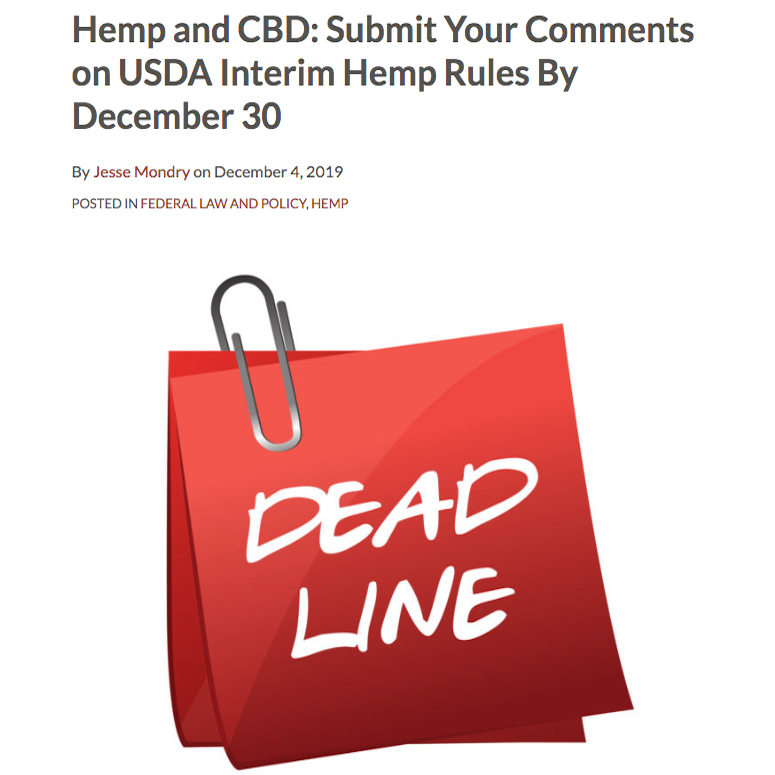 Harris Bricken, a well-known and well-respected law firm in the hemp and cannabis industries, just released an article via their Canna Law Blog. It urges supporters of the hemp industry to submit comments regarding the interim rules released by the USDA on October 29th, 2019.
Please check out the article here, and follow the call to action in the last paragraph. Your voice matters, and if you care about this industry, please take the time to submit a comment.
Thank you!
#Cannabis
#CBD
#Farm Bill
#Hemp
#USDA