The best CBD gifts of 2022
Posted by Tweedle Farms on Feb 19th 2022
Table of Contents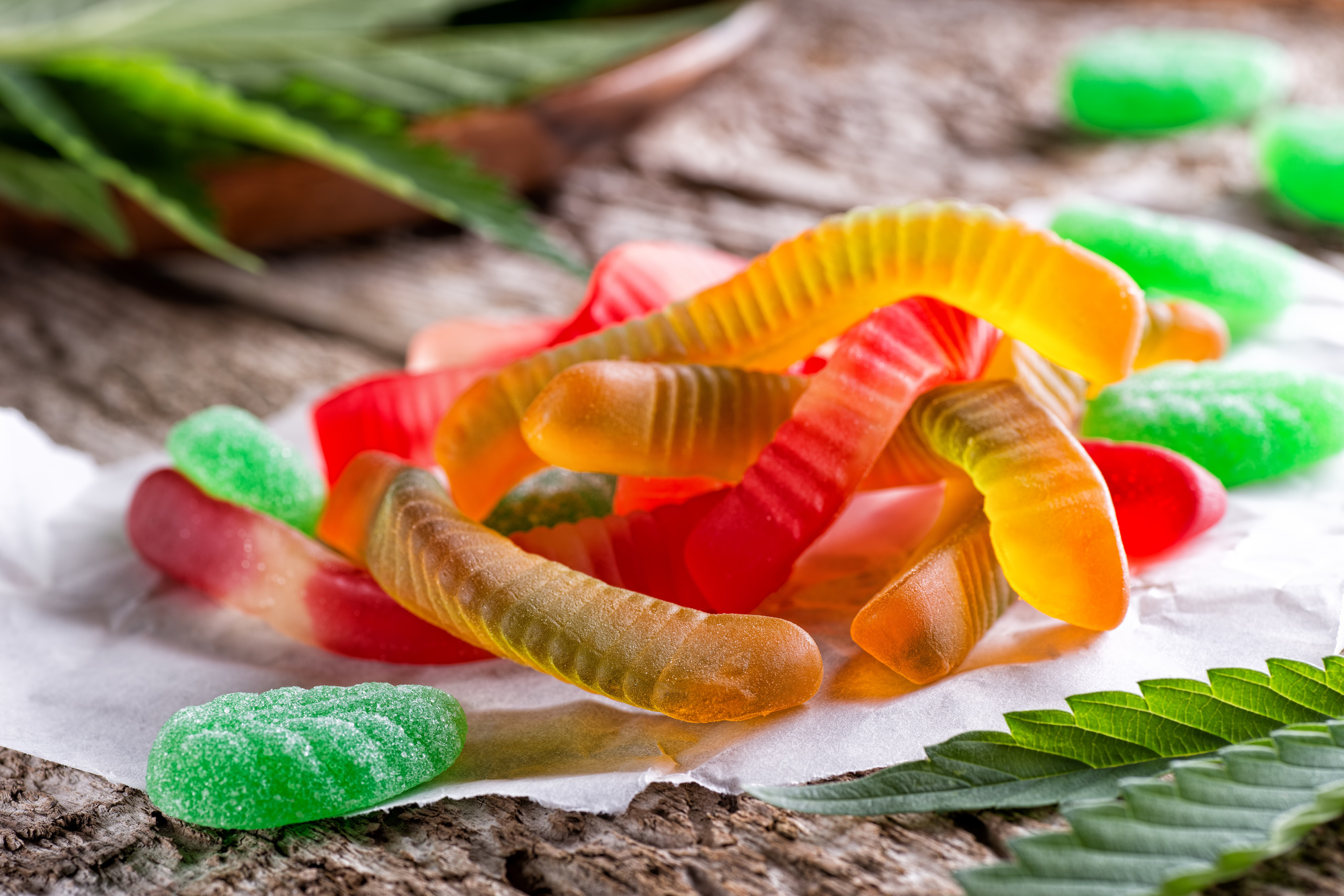 Did you know that the CBD industry is valued at almost $3 billion and is projected to grow even more in the future?
There's no getting around the fact that many people across the United States and the world at large are enjoying CBD. If you're stumped about gifts for a special occasion, such as a birthday or anniversary, then look no further than the best CBD gifts. Whether your friend or a family member has had CBD before or not, it's something they can get a lot of use out of.
Are you wondering what gifts are worth your hard-earned money? Keep reading to learn all about the CBD gifts of 2022 that are sure to put a smile on your friend's or loved one's face.
Meyer Lemon CBD Gummies
If you know someone who likes lemonade, Lemon Heads, and other citrus delights, then you should definitely consider getting them Meyer Lemon CBD Gummies. There are many different types of CBD out there, but gummies are one of the most delicious and easy to take. Unlike a CBD tincture, for instance, gummies can just be popped in your mouth on the go, and no one has to think twice about it.
This Tweedle Farms product is made with pure CBD that's derived from the hemp plant. Each gummy has 25 mg of CBD. Since it comes in a hefty pack of 20 gummies, you can expect to get 500 mg of CBD out of the whole product over time.
You'll be glad to know that they're free of gluten and are vegan. As if that wasn't good enough, the gummies are also free of artificial flavors. Just keep in mind that the yellowish color of the gummies can vary based on the batch.
Despite the color variations, you can always rely on Meyer Lemon gummies for a sweet and vibrant flavor. There's a hint of tartness from the citrus that could remind your friend of Sour Patch Kids. The texture is also similar to this childhood favorite.
If your special someone isn't big on lemon flavors, then they might fall head over heels for the orange creamsicle-flavored gummies. There's also the option of blue raspberry or strawberry, among others. If you're unsure about what they might like, you can choose several different flavors for them to try out.
CBD Muscle Rub
Nothing says "I love you" like CBD muscle rub. Simply put, any muscle rub that has CBD in it can make the whole experience feel even better. There's a reason high-end spas have worked it into their best packages.
Other than spas, professional masseuses who specialize in pain management have also worked CBD muscle rub into their routines as a way to improve their client's overall wellness experience. While CBD doesn't have the euphoric ingredient of THC found in cannabis, CBD still stimulates the nervous system in ways that can feel very relaxing.
If you're stumped about what to get your special someone for Valentine's Day, for instance, then this muscle rub can send the right message and can allow you to have a romantic time together. However, this gift also works for others and doesn't have to be romantic.
What makes Tweedle Farms' muscle rub so special is the combination of CBD with essential oils that can help give a refreshing sensation that isn't overpowering. To use it correctly, be sure to apply a modest amount to your hands and rub it into any sore muscles or other spots that are in need of some tender love and care.
Just because the bottle says, muscle rub doesn't mean you shouldn't use it in a variety of other ways as well. For example, you can use it like a topical and rub it into inflamed joints or dry skin. Whatever you do, remember that the phrase "less is more" applies to this wonderful CBD oil.
CBD Relief Stick
In the same way that there are a bunch of CBD strains, there are a bunch of products too. With this in mind, you don't have to go with the massage oil if you're worried about getting something that will be a bit messy. Of course, it all depends on how you think your special someone is going to use the CBD product.
If they're often on the go and want relief that can be applied with ease, then the CBD relief stick by Tweedle Farms is the product for them. To use it, all you have to do is pull the cap off, use the bottom dial to adjust the stick like a roll of deodorant, then rub it into the area where you need some CBD-fueled relief.
Does the person you're shopping for like to go to the gym a lot? What about hiking on trails and other high-intensity activities? Even if they're on the road a lot for their work, they'll appreciate a CBD relief stick that can be used at pretty much any time, anywhere.
Since it's portable, it can be put in a purse, backpack, or even a glove compartment with no hassle.
When it comes to the ingredients, you'll be glad to know that they are all-natural, including soothing shea butter, beeswax, and a range of oil extracts, such as hemp, vitamin E, and avocado. As if that wasn't enough, there's even an essential oil blend that consists of lavender, peppermint, camphor, and eucalyptus. With a gift like this CBD relief stick, there's no going wrong.
High CBD Wax
If you've never heard of high CBD wax before, then you're in for a treat. Otherwise known as a crumble, wax is often the go-to CBD product for people who suffer from chronic pain and other similar conditions. The reason for this is that it gives you some of the most concentrated doses of CBD around.
The best way to take this into your system is by doing what's called "dabbing." You'll have to use a wax pen or a dab rig to heat the crumble and turn it into a vapor that you can breathe in. This allows the high potency of CBD to go right to your endocannabinoid system for ultra-stimulation.
Depending on the needs of your special someone, the crumble can also be melted for a short while to create a fatty substance. If you heat it for a longer period of time, you can also make oil out of it. Either way, the crumbles are versatile and allow you to put them into meals, baked goods, and more.
Tweedle Farms has an impressive range of crumbles for you to choose from as the perfect gift. For example, their GMO cookies crumble was designed by studying the chromatography of a GMO cookies CBD flower.
When you melt this one down and inhale it, you'll get a nice hit of tropical joy. There's a citrus dimension to it that might remind you of pineapple or even orange zest. At the same time, there's still that earthy aroma you can expect from a 92.3% CBD potency.
You also have the choice of key lime pie, headband, sunset sherbet, merlot, Hawaiian haze, lifter, and more. When in doubt, you could give them a bouquet of CBD waxes so they can try each flavor and find their favorite.
CBD Sublingual Tablets
Few things are more refreshing than a mint, but CBD sublingual tablets are one of them. These come in a cute tin case that can fit in your pocket, your purse, your desk drawer, or anywhere else that's convenient. To take them, all you have to do is pop one in your mouth, give it a good crunch with your teeth, then let the fragments dissolve under your tongue.
Each tablet comes with 10 mg of CBD and has only trace amounts of THC that are not detectable. Since every tin comes with 20 tablets, you'll enjoy 200 mg overall. Aside from getting your daily dose of CBD, these tablets leave your mouth feeling minty fresh.
While it's possible to swallow the tablet whole, this will reduce the amount of CBD your body absorbs. It'll also cause the effects to start more slowly. Instead of waiting over an hour, you can let the tablet pieces melt under your tongue and feel the effects in 10 minutes or less.
Not only will the sublingual method take less time, but you'll also feel a more powerful effect in general. This is due to the fact that this method allows you to absorb much more of the CBD. As you might know, this method is also favored by people who use CBD tinctures.
Aside from CBD tablets, you can also consider getting ones that have CBN. There are even tablets that combine CBD and CBG. CBG refers to cannabigerol and comes from the cannabis plant like CBD.
While there aren't enough human studies just yet, there have been plenty of animal studies. These show some promising effects relating to irritable bowel disease, glaucoma, Huntington's disease, and more.
Full Spectrum CBD Oil
By now, CBD oil tinctures are a tried and true method of getting CBD into the system. It's a great way of getting the exact dose you need because of the precise pipette. Once you've sucked up the amount you want, all you have to do is lift your tongue and squeeze it out.
Don't forget to wait a bit for the oil to absorb into your mucous membranes. You can also drop some of the oil into a beverage, a baked good, or directly onto your skin.
The full-spectrum oil comes in concentrations ranging from 250 mg to as much as 2,000 mg.
Are You Ready to Get the Best CBD Gifts?
Now that you've learned all about the best CBD gifts of 2022, you can make your friends and family members feel special. Since CBD has so many benefits, they'll be thankful that you're looking out for their well-being.
Tweedle Farms is the premier hemp far in Northwest Oregon. We are a family-owned operation and take pride in our farm-to-table services. Our hemp, hemp flowers, and CBD products are terpene-rich and high in CBD.
If you'd like to take advantage of our fair prices and have the best products delivered to your door, then feel free to contact our unmatched customer service.
#best CBD gifts 2022
#CBD
#CBD Gummies