Understanding the 2018 Farm Bill and Hemp: USDA Total THC Compliance
Posted by Tweedle Farms on Oct 20th 2021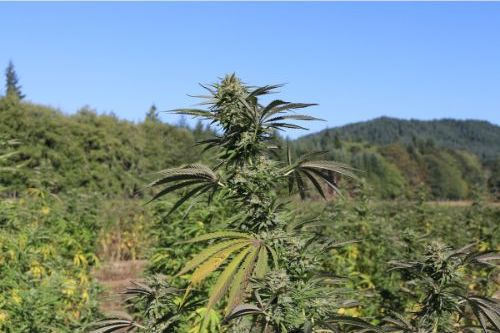 When the 2018 Agricultural Act, also known as the Farm Bill was passed, the world of hemp felt wide open and full of innumerable opportunities for our nation's farmers. Then, of course, the Interim Final Rules were released and things got quite a bit more complicated.
A variety of problematic rules were introduced, including a 15-day harvest window (something that was universally denounced as untenable), a threshold of criminal negligence set at 0.5% THC, and the most difficult of them all - a limit of 0.3% total THC for all hemp and hemp products. How does one calculate "total THC," you ask? Simply multiply the THCa content by 0.877 (the rate of decarboxylation, aka heating) and add that to the delta9 THC content.

Updating the Rules of the 2018 Farm Bill


Now, the rules were updated at the beginning of 2021 and many of the most worrisome constraints were loosened. Among other things, the harvest window was increased to 30 days, the criminal negligence threshold was increased to 1%, remediation was now an option for "hot" hemp… One rule, of course, did not change - there was and still is a limit of 0.3% total THC for all hemp and hemp products. However, that limit now takes into consideration a "measurement of uncertainty," i.e. the amount of variability one may find between the instruments at different testing laboratories. Generally, it is accepted to be around 0.05%, which means that hemp testing at up to 0.35% would still qualify as "USDA Total THC Compliant," and that, ladies and gentlemen, is what we venture to provide here at Tweedle Farms.
Why We Strive for USDA Total THC Compliance


"Under the 2018 Farm Bill, there will be more broadly available, legal, CBD products; however, this does not mean that all CBD products are legal moving forward. Knowing your producer and whether they are legal and legitimate will be an important part of consumer research in a post-2018 Farm Bill world." The Brookings Institution
Frankly, we feel that we saw the writing on the wall before many, although we cannot take full responsibility for that. In early 2019, the Oregon Department of Agriculture (ODA) instituted rules stating that all hemp imported, exported and sold at the retail level must contain no more than 0.3 percent total THC. As Oregonians, that was our impetus to begin working towards full total THC compliance and we'll be honest - at the beginning, this was not easy.
Fortunately, many breeders, farmers, retailers, and most importantly, consumers, have realized the value of low-THC, high-CBD, terpene-rich cannabis, and this 2021 season is going to knock everyone's socks off. Not only have we been able to identify incredible compliant strains, but we've found a wealth of them. A melange of hemp flowers exhibiting unique terpenes, a larger percentage of minor cannabinoids, and a wide variety of cosmetic traits including colors not typically seen in the original stable of hemp genetics.
#2018
#2018 Farm Bill
#compliance
#hemp
#thc
#USDA
#USDA Total THC Compliance