Can You Buy CBD Flower Online?
Dec 7th 2020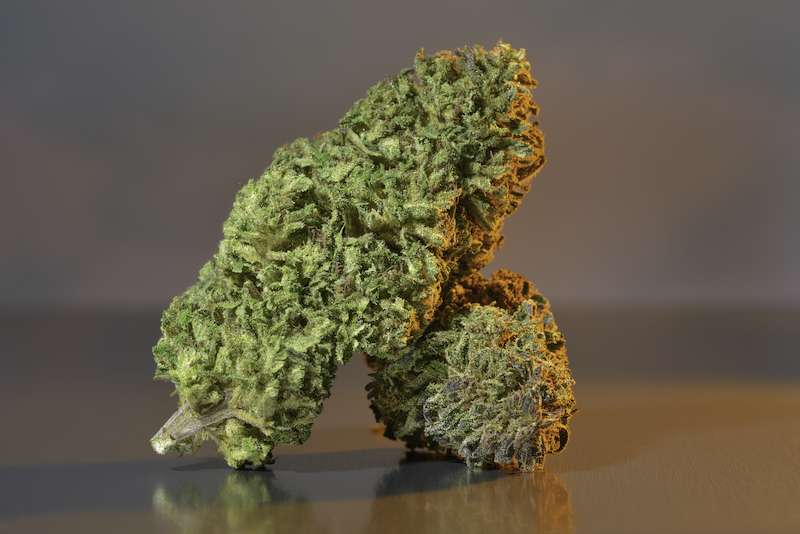 Yes, CBD flower can be purchased online from retailers that are licensed to handle and ship CBD.
You can see Tweedle Farms' license here. When Tweedle Farms ships products, we include the standard "Notice to Law Enforcement" and a copy of the test results for that product's corresponding batch so everything's legally copesetic.
When you buy CBD flower or CBD flower derived products online, you'll want to make sure that they're clearly labeled as hemp. That's because hemp and marijuana are the same plant, cannabis sativa, with the only difference being, as outlined by the 2018 Farm Bill, that hemp flower has under 0.3% or less THC by dried weight.
If it doesn't say hemp like all of Tweedle Farms products do, you risk breaking local state laws.
How is CBD Flower Shipped?
All Tweedle Farms orders are shipped in heat sealed resealable Terploc bags, inside commercial grade vacuum sealed bags, inside generic tan bubble envelopes or cardboard boxes, with generic return information. We want to respect your privacy, and we don't want your products damaged during shipping!
We also offer free shipping for any purchases over $75, and 2-day shipping too. You can learn all about our shipping on our FAQs and shipping info page, but we're going to level with you right now: don't get the first class shipping. It's the same as free shipping. We're just required to list it as an option even though they're the same.
How Do You Choose the Best CBD Flower?
When choosing your online CBD distributor, make sure to check the reviews. You can see Tweedle Farm's reviews on our website and on Trustpilot, Google, Facebook, and Reddit. Also, make the site features detailed descriptions of the CBD flower's odor and pungency, and has high-quality pictures. That way you can tell how good the hemp flower is.
You'll want CBD flower that's grown without pesticides, sprays, or synthetic fertilizers too. Hemp is a superabsorber, which means it's extra good at sucking up whatever's in the ground. Whatever hemp sucks up is likely to end up in you, and you don't want harsh chemicals in you!
Those chemicals also degrade trichomes, which are visible hardened resin structures that stick out from the leaves of hemp flowers where the actual CBD is found. So, if you don't see trichomes, avoid that CBD!
Finally, only buy CBD oil (tinctures) and concentrates that have been third-party tested by an unaffiliated, state-accredited lab using industry-approved methods to verify cannabinoid content and the absence of harmful chemicals.
That's what Tweedle Farms sells, and you should settle for no less!
How Do I Save on CBD Flower?
Now that your question has been answered, here's a promo code to buy some CBD products from Tweedle Farms: TWEEDLE15. It's good for 15% off! Just so you know, if you sign up for our newsletter, you'll get a 25% off code.
Take advantage of Tweedle Rewards too. When you collect 750 Tweedle Rewards, you get a coupon for $10 off your order. We made it real easy to get your first 750 Tweedle Rewards:
Just sign up
Place an order for $90 or more
With Tweedle Farms, you can buy CBD online and get rewarded for it too!