What Are the Best CBD Strains?
Posted by Tweedle Farms on Dec 28th 2021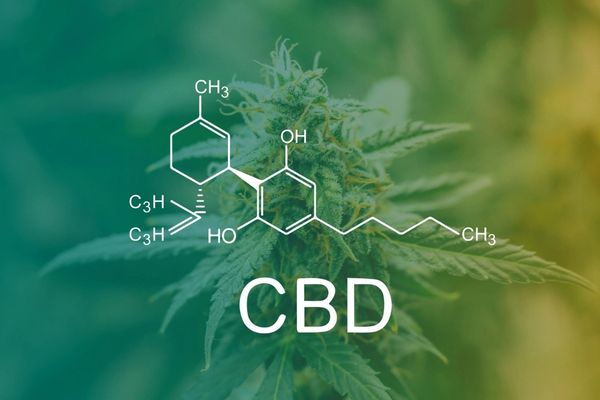 CBD, or cannabidiol, is an amazing compound found in marijuana that more than a quarter of people in the US have tried. One out of seven people reports using CBD every day.
It's something that transcends age brackets. Forty percent of users are between 18 and 29, but plenty of 30- to 44-year-olds partake (about 32 percent), and fifteen percent of users are in their sixties or older!
People use CBD for all kinds of reasons—stress relief, joint pain, better sleep, and even recreationally. The number of ways you can use CBD indicates how different CBD strains work in different ways. There's no lack of strains to try or reasons to try them.
This begs the question: which types of CBD are best for you?
Indica, sativa, or maybe a hybrid? Are you baking brownies with it, rolling a joint, or giving it to your pet? And did you know there are even more ways to identify and differentiate between strains?
Keep reading for our in-depth guide to some of the best strains on the market today. You won't be disappointed!
Pre '98 Bubba Kush
When it comes to flavorful flowers, it doesn't get much better than Bubba Kush.
To care about the year, you'd have to know the story of how Kush became not only a household name in the marijuana world, but a highly sought-after product, too. Its aromas are one thing, but its long and storied history is another.
The late 70s is when Kush began to circulate outside of the early Afghan growers who helped bring the strain to fame. Isolated areas in North America were getting a taste of the greatness. But the dense, pungent buds produced by the plant were enviable to growers everywhere, pushing the popularity.
Our Pre '98 Bubba Kush strain is hybridized with an unknown, high-CBD cultivar, resulting in a sweet, diesel-y product. As many people want from their CBD strains, it's indica-dominant. Combined with its thick trichomes and earthy flavors, it's a winner.
Painted Lady
Painted Lady is a full-spectrum, high-CBD cultivar hybridized with an American feral variety. If the word feral seems strange here, let us offer some context.
Painted Lady's original breeder, Davis Hemp Farms, sent a team of travelers around the US to find viable, feral hemp seed. State after state of hunting, plus generations of selective breeding, resulted in a unique, THC-compliant flower. This heirloom-style CBD originated with wild hemp—and grew to become a namesake.
Expect sweet and tropical aromas, as well as that full-bodied muskiness typically found in purple strains.
Mothership
Have you ever heard of the CBD-dominant strain AC/DC?
The Mothership strain is who you can thank for that.
Grown by us at Tweedle Farms, Mothership is a hybrid CBD strain that comes from perfectly matured hemp plants. The buds come off dense and chunky; and they're extremely resinous to boot. But what's perhaps most interesting about this strain is its terpenes.
Mothership contains eighteen rarely-seen terpenes, such as gamma-Terpinene or 3-Carene. It's also high in terpinolene, a terpene often found in THC-rich cannabis. We all know that more terpenes equal more aroma, so make sure you crack a bud under your nose and inhale deeply.
Sour G CBG
What's so great about the Sour G CBG?
This strain of hemp flower is hailed for having a high concentration of cannabigerol ( the mother of all cannabinoids) with a THC level that's equivalent to or less than 0.3 percent by weight. You've learned by now that CBG contributes to a unique bud since CBG is the pre-cursor to both CBD and THC, among others.
This descendent of Sour Diesel proves to be just as lovable. Consumers notice sweet, vanilla aromas tinged with that diesel smell we know and love, as well as a green, herbaceous touch.
As mentioned, you can expect lower terpenes with CBG strains, this one included. That doesn't compromise anything concerning make-up—bud enthusiasts everywhere enjoy these perfectly structured, dense nugs. Look for the telling pine tree shape accompanied by a dusting of white trichomes.
Pink Panther
Pink Panther is a delicious, outdoor hybrid strain worth considering.
This one's origins are interesting—Cat's Meow x Alpen Gleaux—and that's only the beginning of its claim to fame.
Pink Panther also has twenty-two different terpenes, which is at least seven more than even the most terpene-heavy strains. These impressive numbers put the terpene concentration at 3.5 percent, which is nearly 2.5 times the industry average.
Expect flavors of berries and cream (like your favorite blueberry smoothie), with aromas of bubblegum, sweet key lime, and candy.
Forbidden V
Forbidden V is an outdoor Sativa-dominant hybrid hailing from its parent strains Suver Haze and VERB (Varin-rich Early Resin Berry).
What can you expect from this strain in terms of appearance?
Look out for longer, thinner nugs with tightly-packed calyxes, which are the first part of the flower that's formed. The buds are frosty thanks to its white, creamy trichomes, and vivid green with sprinkles of gold.
When it comes to flavor, you won't be disappointed there, either. Forbidden V is fresh, floral, pungent, and sour—in other words, every CBD user's dream combination of tastes.
Finally, this flower features a 1:1 ratio of CBD:CBDV, or Cannabivarin, which is extremely high compared to other strains. CBDV is a non-psychoactive cannabinoid that is very closely related to CBD and doesn't produce any "high" feelings associated with THC.
Cannatonic x Royal Kush
This Indica blend is an incredibly resinous strain that leaves fingers tacky after rolling!
This 100 percent proprietary cross was selectively bred over five years in Oregon's Umpqua Valley, making this a USDA-approved, THC-compliant strain.
With Cannatonic as its backbone, one can expect an earthy, citrus rindy smell and gorgeous, vivid colors on its flower. Look for bright, forest green, deep violet (commonly found on indicas), and shades of rusty orange.
If you're a fan of old-school Kush, this strain is everything you know and love, but also has that potent gas aroma that Sour Diesel is known for. It's a complex strain that goes from blueberry muffins to flowery perfume all in the same smoke session!
Sweet Wife
With Sweet Wife, we have another high-CBD strain on our hands. By dry weight, the THC content is no more than 0.3 percent and is often less than that.
Because of this, Sweet Wife is a sought-after strain for CBD users.
Sweet Wife is piney, citrusy, and earthy—three smells everyone wants to experience with their flower. You can find even more depth when you break the buds open, smelling anything from freshly-baked goods to cherries. We encourage you to close your eyes, bring nose to bud, and take a deep inhale!
This strain combines Sweet Grass and The Wife, two favorite breeds from Tesoro Genetics. Sweet Grass is a sativa-dominant strain that's known for its strength of smells, primarily citrusy and skunky. The Wife is an incredibly powerful strain, too.
Together, these two make an unstoppable CBD blend that's hailed throughout the nation. It's an ideal strain for cooking with—consider cannabutter, cooking oil, cookies—because a little bit goes a long way. But the same sentiment applies to other methods of use, so enjoy your preferred one!
Cannatonic x Harlequin
This outdoor hybrid, which combines the greatness of two strains, Cannatonic and Harlequin, is from a local farmer on the South Umpqua River in Oregon.
The breeder spent no less than five years selectively breeding out the THC in Hawking Kush, making it THC-compliant and earning it the stamp of USDA approval.
Cannatonic is its own powerhouse blend—MK Ultra x G13 Haze—that's as mellow as can be and is the backbone of this hybrid. Harlequin is a strain that's known for yielding a high CBD content. Separately, these strains are captivating, but together, they're a total knockout.
With its two primary terpenes being Limonene and a-Pinene, one can expect a classic lemon smell, evoking thoughts of a citrus candy. The buds are cured to perfection, with dense and resinous nugs.
Because of the balanced profile of this hybrid, users can enjoy using it in several ways. Whether you're baking pumpkin chocolate chip CBD cookies, enjoying a half-dropper of tincture before bedtime, or smoking a pre-roll, this is a strain that translates well across all avenues of consumption.
Maverick
With reviewers citing smells of "Fruity Pebbles and gas," you know you're in for a treat with the strain Maverick.
Maverick is a 7.3 percent CBD hybrid with unknown genetics. It's tropical, sweet and sour, and has just a hint of sharp gas—the quintessential combination of aromas. It doesn't get more excellent than that.
The buds are known for being bright green with hints of brown, and you won't need a microscope to see those massive trichomes. Buds from Maverick plants are known for being exceptionally large, too, with a perfect density.
From tinctures, to meals, to edibles and beyond, there are so many ways to enjoy CBD—but we think this strain deserves to be smoked. Thanks to its delicious and resinous qualities, it's a perfect slow burner, allowing you to enjoy long sessions at a slow pace. Feel free to cure your flower for even longer to maximize these great qualities.
Eighty Eight
As we prepare to wind down this list of the best CBD strains on the market, let us not forget a favorite of our forefathers: Eighty Eight.
Remember when we discussed feral hemp earlier, à la the Painted Lady?
Eighty Eight is another ode to that method of cultivation and is a hybrid of an American feral variety crossed with a high-CBD cultivar. It took several years of breeding to come to fruition, using the same processes as the Painted Lady to remove THC. Again, you can thank Davis Hemp Farms for that one!
The cannabinoid content is this strain is exceptional, with 7.8 percent CBDa and 1.5 percent CBD. Some strains even have CBG, giving users that desirable entourage effect. When you factor in its other qualities—perfect curing, gorgeous colors, the Goldilocks zone of density—you can see why this is such a time-honored strain.
Expect aromas of earthy orange that only get more complex when you grind up the flower. Then, you might begin to notice traces of sweet raspberry, tart citrus rind, and even potting soil. Its depth of smell directly translates to a depth of flavor, so you're sure to enjoy this strain whether you're smoking it or cooking with it.
Don't limit yourself!
What Are the Best CBD Strains? That Depends!
This list is certainly not exhaustive—but it's a fantastic example of the amazing diversity you'll find in CBD.
The best CBD strains are those that accommodate your wants and needs when it comes to things like flavor, aroma, method of use, and more. The CBD you bake brownies with might not be the same as the one you smoke or like as a tincture. Use guides like these as a starting-off point for choosing a strain you'll enjoy, and don't forget to experiment when it makes sense for you.
Are you ready to try one of the strains listed above?
Tweedle Farms is Northwest Oregon's favorite, family-owned hemp farm. We offer high-CBD, terpene-rich, pesticide-free flower, tinctures, edibles, and more.
Click here for a 15 percent off coupon code which you can use on one order of quality products. If you have any questions, don't hesitate to ask or check out our FAQ page. We look forward to serving you!